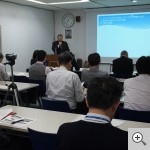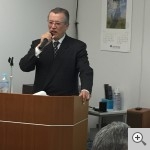 On February 3, 2017, the director of our firm, Kaoru Haraguchi, attorney-at-law, conducted a compliance seminar for Steel Plantech.
During the lecture, Mr. Haraguchi used recent events at Dentsu, Toshiba, and Mitsubishi as examples to speak on enterprise duty obligations for security. He explained content on workplace environment, company responsibilities, and other matters.
The company Chairman was among those participating in the lecture, and everybody was extremely active during the Q & A session. The lecture was a great success.